WE GIVE YOU APPOINTMENTS YOU THIS YEAR!
AT AFVAC CONGRESS IN NOVEMBER 2019 IN LYON:
The AFVAC congress will take place in Lyon from 28 to 30 November at the Congress Center. For any information concerning the 2019 edition of this congress, you can visit the AFVAC website by clicking here.
---
TRAININGS DEDICATED TO THE STIF – VETLIG GLOBAL LIGAMENT AT THE TRAINING CENTER OF OUR PARTNER EICKEMEYER:
You can now take part to trainings about the STIF-VETLIG GLOBAL ligament and the VIART technique (CCL reconstruction).
The day is organized as following: theoretical course in the morning (how came the STIF – Vetlig Global ligament and how to use it) and practices in the afternoon on cadavers. These courses take place in the training center of our partner Eickemeyer in Germany.
Several "Vetlabs" will be held in 2019. Do not hesitate to contact us for more information. You can also visit our partner's website by clicking here.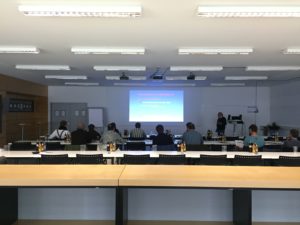 ---
"FREE FIBERS" VERSUS "CROSSED FIBERS"
TEST SERCOVAM : free fibers versus crossed fibers :  click here
TEST SERCOVAM : resistance after stress :  click here