AFVAC 2019 at the Congress Center of Lyon: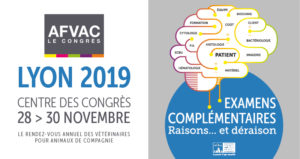 A lecture on the intra-articular reconstruction of the cranial cruciate ligament in dogs was given by Dr. JP Laboureau, as to the history of this product now widely used in humans, and how he adapted his invention to the veterinary surgery.
This presentation was then taken up by the veterinary doctor P. LE DOZE, having operated more than 80 dogs with the technique developed by STIF – Vetlig Global and who presented his results with a decline of more than 7 years on the first cases.
The veterinary doctor N. CHAILLEUX also talked about her experience to present her results on the ten cases operated in 2018, with a decline of 1 year for his part.
You will soon be able to find the videos of these presentations on our youtube channel by clicking here.
---
ACVS Congress at Caesar Palace in octobre 2019:  VETLIG GLOBAL BOOTH and CONFERENCE
STIF – VETLIG GLOBAL was present at this congress and a conference was given as you can see below :
"Intra- articular reconstruction of the canine cranial cruciate ligaments
.JP Laboureau  MD Orthopaedic Surgeon,  Callum W. Hay BVMS, Diplomate ACVS
 STIF Vetlig- Global has adapted a synthetic ligament widely used for 27 years in human surgery to canines with promising results in dogs (7 year follow-up)"
---
It was a pleasure to meet you all at ECVS congress at Budapest in July 2019 !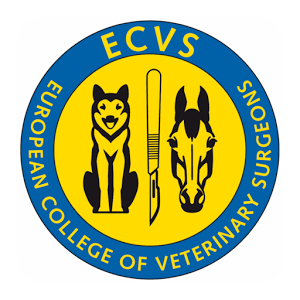 ---
WVOC 2018 – Barcelona :

STIF – VETLIG GLOBAL was present with its partner Evolig at the 5th edition of the World Veterinary Orthopedic Congress (WVOC), which took place in Barcelona in September at the Fira de Montjuïc Exhibition Center. This congress takes place every 4 years alternately in Europe or the United States.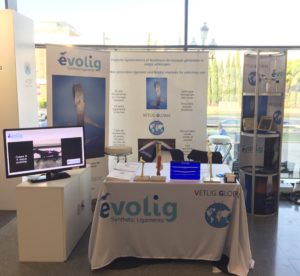 ---
SALON FRANCE VET 2018 – Paris

: 

STIF – Vetlig Global was present at the 2018 edition of France Vet in Paris and hosted a conference on the reconstruction of ligament and tendon lesions, with the solution of a new generation artificial ligament.
Presentation of Dr. LABOUREAU at the France Vet show: History and development of synthetic ligaments from human to animal (FR):
Presentation of veterinary Dr. Philippe LE DOZE at the France Vet show: presentation of the surgical technique with the STIF – VETLIG GLOBAL ligament, and results of a prospective series of 52 ligaments in the dog applying the method of Dr. LABOUREAU for more than 5 years (FR):
Léo BRUNEL's speech at the Starts up course (FR):